Okay, I know what your going to say, but before I lose you, hear me out a little bit. I have seen a lot of people selling their home on their own, and it can be very stressful and a drain on both money and emotions. Just to save money on the commissions, which most all For Sale by Owners wish to accomplish.
Beside the stress, legalities, and high emotions in selling your home. Here are some reasons selling your home may not be in your best interests.
According to the National Association Of Realtors, you may have a limited audience, even with a outside go between that would give you signs and flyers. 94% of home buyers start the search on websites that require Multiple Listing Service access to list the property. Only licensed Real Estate Agents can list a home in the MLS. The exposure is limited to 17% of buyers who are specifically looking for a home sold by it's owner. Realtors have a broader range of marketing to promote your home to potential buyers, on line, in person, and in print. It is shown that 51% of buyers find their homes on the internet, contacts an agent for showings, 34% from an Agent who searches homes from the MLS, and 9% from a For Sale By Owner sign, A sharp drop in recent years of a peek of 14%. Another consideration, would be how available are you to show your home. Most potential buyers do not work around the convenience of the seller. A realtor can always show the home with your permission of a time.
The legalities of documents can be frustrating and overwhelming, especially if there are multiple offers to consider. Problems can also arise from any area of the selling of your home, which includes inspections, what the lender requires to be fixed and what the buyer would like fixed, to property surveys, easements, utilities placement, property lines, etc. There have been many issues that the Title Companies have dealt with to help the sale go through the process. And some times then the deal can fall through. Depending on the severity of the problem, and the negotiations involved. The selling of a home has become more complicated in recent years, with many changes to the contracts, lender and Title Company requirements.
It has been shown that homes sold by For Sale By Owner have sold for less money then that with a Real Estate Professional. The agent can do a series of market analysis and adjustments of the neighborhood and surrounding areas. To be able to market your home at the best possible price with the highest exposure possible. While keeping your home the focal point of the analysis. The key factor is pricing it correctly, and knowing what is a reasonable time frame in selling the home in your neighborhood, to what the local market is doing.
Contact a Realtor Today!
Happy Selling!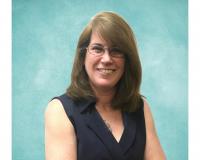 Why El Paso? Did you know, the weather is year round and the sun shines 302 days a year? That UTEP is the largest public University in the region? That El Paso has an archeological dig? El Paso is a d....